Are you looking for an Latest SEO checklists for 2022-23 to get much traffic to your website?
Here we talk about the top SEO checklists for 2022. Read this blog and drive massive traffic to your website.
How many types of the SEO checklists are there?
There are 6 types of SEO checklists that you must include while you are doing SEO.
Basic SEO checklists
SEO Link building
Keyword research
Content checklists
On-page SEO checklists
Technical SEO checklists
Let's start with the Basic SEO checklists.
Book a free SEO consultant call with your professional SEO consultant on Whatsapp +91 8401326950
Basic SEO checklists for 2022
Set up google search console tool
Google search console is much important tool for SEO which provides you performance about your site and also provides a good amount of data which you can use to grow your site visibility.
It is a free tool provided by Google which is most useful for business owners, SEO specialists, administrators, and developers.
What google search console can do for you?
Vital site data tracking
Content optimization
Find and react to the indexing problem
Enhancing your website
How to add a google search console to your website?
Register or log in to your google account
Go to google search console homepage
Click on add a property tracked by the tool. It can be a specific URL or entire domain
You need to verify that you are the owner of the domain or URL
Now you can start tracking your website performance by google search console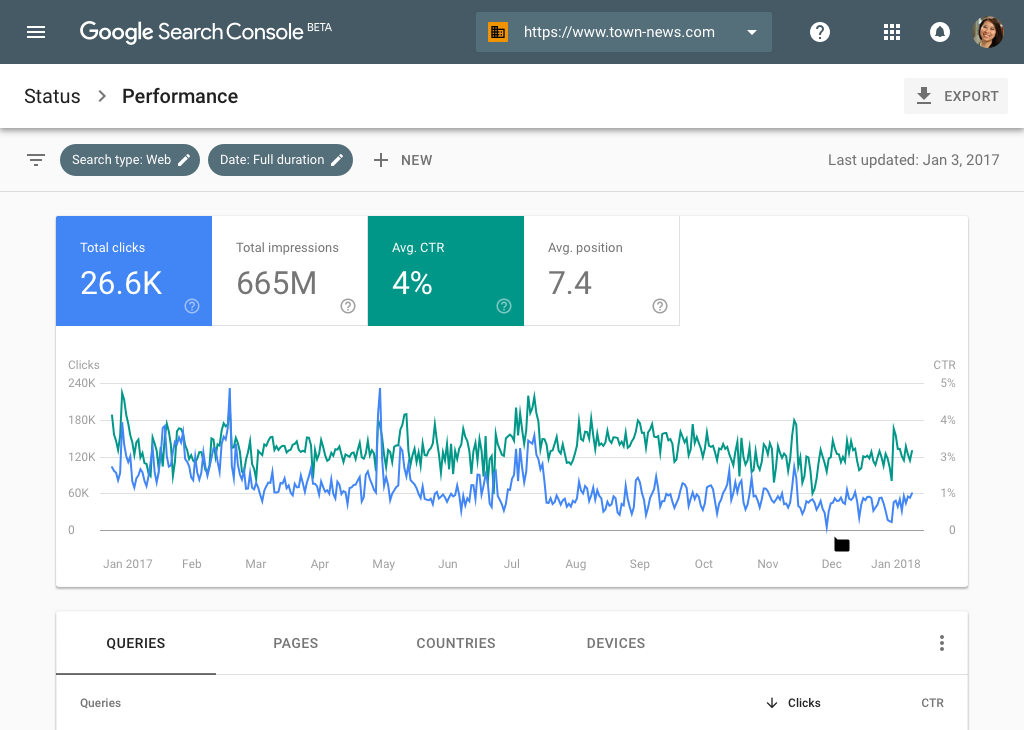 Set up a google analytics tool
If you don't have the right data, you cant make the right decision.
Google Analytics is a free marketing analytics tool provided by Google. It shows you how many peoples are visiting your site as well as it also shows you real-time analytics, who they are and how they engaging with your website.
Why do you need to set-up a google analytics tool for your website?
What you will know?
How much traffic on your site by different channels?
Which website refers to the most visitors?
Where your site visitors live on your website?
What are the conversion rates are of site visitors from different channels?
Analytics for improving site performing
What you will know?
Which of your pages gets more traffic?
Where on my site did visitors live?
How much time take for my website page to load?
Are the load time of the page is higher for mobile users?
Analytics for aid your SEO
What you will know?
How much search traffic is your site gaining?
Which landing page gets high traffic?
Which search queries are used by visitors to find your website?
How much bounce rate for visitors from different channels?
How to set-up google analytics on your website?
Getting started with google analytics is much simple and easy. Firstly, you just need to set-up a google account and then you just have to log in.
After log in to your Google account, click on the sign-up button and it will take you to the page where you need to provide information about your website and what you using analytics for.
You need to choose an account name and select what you want to measure such as website, apps, or apps and website.
The final step is to set-up google analytics is to enter exact information about the website you want to track. After creating your analytics account, you will be able to add up to 50 different websites that you want to track.
Enter the URL you want to track with google analytics.
The final step is to add google analytics code to your website. You can this code add manually or you can get the help of your developers.
What google analytics provides you in the dashboard?
Overview dashboard
Real-time dashboard
Audience dashboard
Acquisition dashboard
Behavior dashboard
Conversion dashboard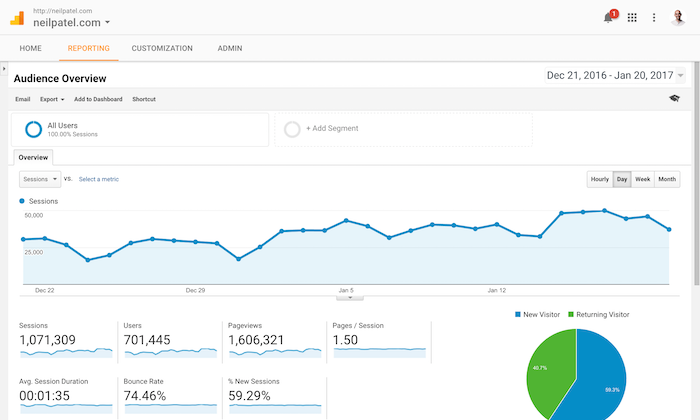 Install and configure SEO plugin (If you are using WordPress)
If you are using WordPress, Yoast is the best free SEO plugin for WordPress websites. It is much useful to create and submit a sitemap, content optimizing, metadata optimizing, title optimizing, and much more.
SEO plugins provide the features and functionality which you need to optimize your website properly.
Best SEO plugins for 2022
Google XML sitemaps

Generate and submit a sitemap of your website
The main goal of your website's sitemap is to help search engines decide which pages are crawled and which is the conical version.
It is just a list of URLs which specifies your site's main content to gets crawled and indexed.
Let's see what google says about that. "A sitemap of your website tells the crawler which file you think is more important in your site and also gives you valuable information about these files. For example for pages of your website, it will give you information about when your page was last updated, how constantly the page was changing and is there any alternative language version of your page?"
You can generate sitemaps with lots of sitemap generator tools which are available on Google.
If you are using WordPress, then you can generate sitemaps with the SEO tool which is mentioned above.
Google will support many sitemap formats but the XML format is most commonly used.
Once you generated your website's sitemap, you must need to submit it to the google search console.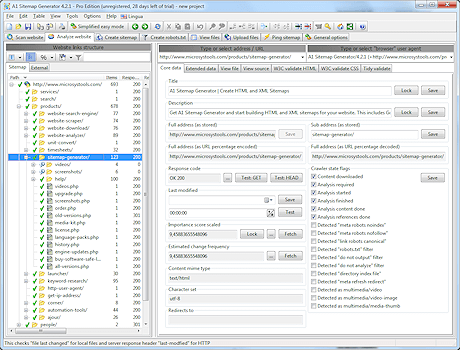 Create a Robot.txt file for your website
It's very simple, the Robot.txt file of your website tells search engine crawlers the pages and files that the web crawlers can or can't request from your website.
You can find the robot.txt file of your website at https://www.yourdomain.com/robot.txt
First check you have a place or not.
If you don't have one, you just need to create one.
Few WordPress plugins allow you to create and edit robot.txt files but if you are using different CMS, you just need to create manually your robot.txt file and also upload it to the root of your domain.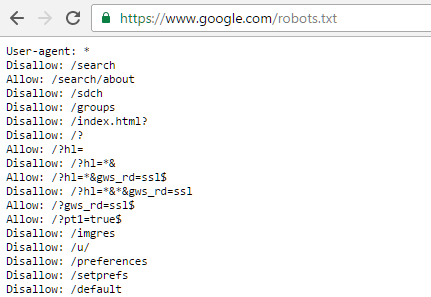 Make sure that Google has actually indexed your website
You must need to check that Google has actually crawled and indexed your website into SERP.
If it is now indexed, then you must need to crawl and index your website.
You can use any tool to check about indexing your website.
There are lots of tools out there in the market that gives you all information about your website. Basically, we called that "site audit".
Keyword research checklists for 2021
Identify your competitors
One of the easiest and quickest way to start with keyword research is you need to find that terms which are working for your competitors.
There are lots of tools available in the market which will give you information about your competitor.
Best tool for competitor analysis 2022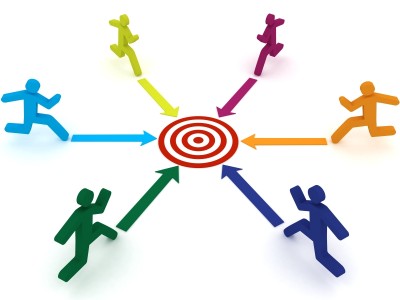 Find your main keywords
You must need to know what are your main keywords. If you don't know what is your main keywords then you lost the opportunity to drive massive traffic, sales, and conversion.
You can also find that referred keyword as head terms and pillar page keywords.
Basically, these high volume and high competition keywords are summarized into what you offer either at a topic or category level.
You can use any keyword research tool to find your best match keywords.
Best keyword research tool for 2022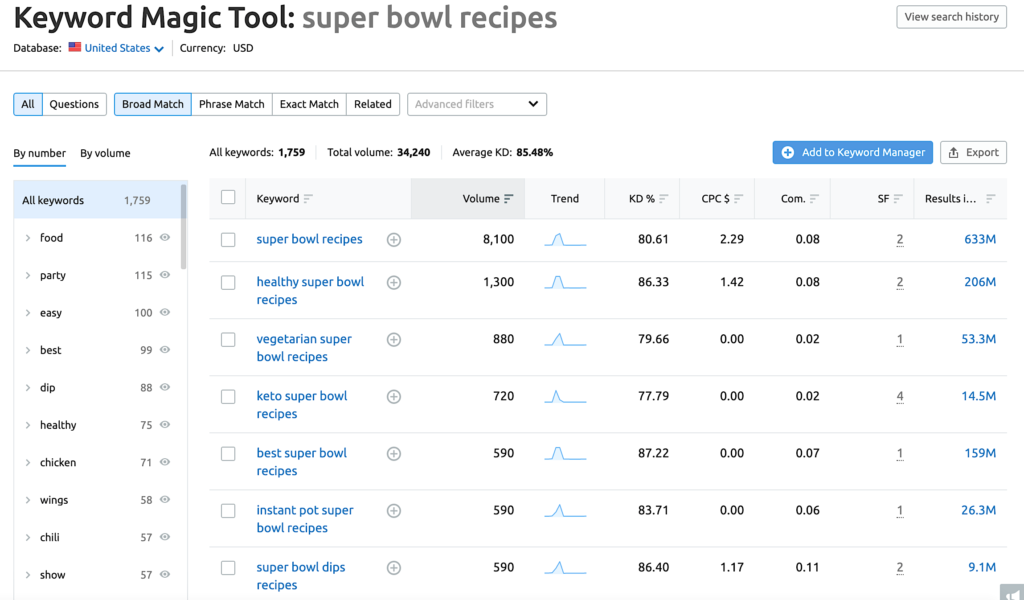 Find long-tail keywords
If a long-tail keyword is not considered in your keyword strategy, then your keyword strategy isn't a "really" good strategy.
In fact, long-tail keywords have lower volume but they have a higher conversion.
Make sure that your best SEO strategy needs to targets long-tail keyword variants as well as head terms. You must need to include closely related long-tail keywords throughout your content.
Best long-tail keyword research tool for 2022
Create keyword map
Once you have found your targeted keywords, you need to map these keywords and identify any gaps.
Keyword mapping is a framework for the keywords which do you want to target which is mirrors your website structure. According to research, the main aim of the maps is to help you to understand where you need to optimize, what content you need to build, and also where you can add new pages to attract more traffic.
It is important to make sure that you are targeting the right pages with the right keywords.
Analyze the intent of the pages which ranks
Make sure that the content of your website pages matches with searcher intent.
You need to analyze the pages which are rank for your target terms and make sure that your content aligns.
Must identified high search volume and realistic keyword difficulty.
If you do not understand the intent of your page content which google is ranking, you can't able to ensure that yours aligns.
Understand how difficult it is to rank for your target keywords
New websites are struggling to rank with competitive keywords until they are built up authority. Many times it's hard to hear but it is true.
You must need to understand how it is difficult it is going to be to rank with your targeted keywords if you only manage your own or your client's expectation as to when you seeing some result.
Latest Technical SEO checklists for 2022
Use HTTPS
Now, HTTPS is known for a ranking factor. You must need to using HTTPS encryption on your website. If you are still using HTTP, then it is time to change HTTP to HTTPS.
You can easily ensure that your website uses HTTPS or HTTP.
If you are using HTTPS then you can see the padlock in the URL bar. If you didn't see padlock that means you are still using HTTP.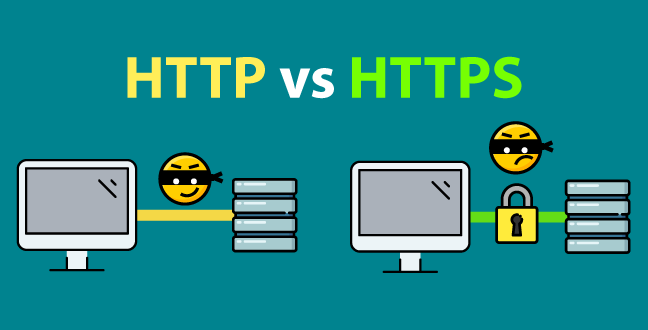 Check for a duplicate version of your website in the google index
It is most important to allowing google to index only one version of your website.
http://www.yourdomain.com
http://domain.com
These are all the different versions of your website and all the points to a single one.
It depends on you to choose non-www or www but the most common is www.
All the other versions are 301 redirect to the primary one. You can also check by entering one by one in the search bar.
If you are redirected properly then there is no issue, but if you are redirected to a different version then you need to implement it ASAP.
Find and fix crawl errors
You can find any crawler errors through the google search console.
It will allow to see both errors and excluded pages with warnings as well as valid pages.
It will required invest time to solve any errors which you found and also explore why your URLs are excluded in detail.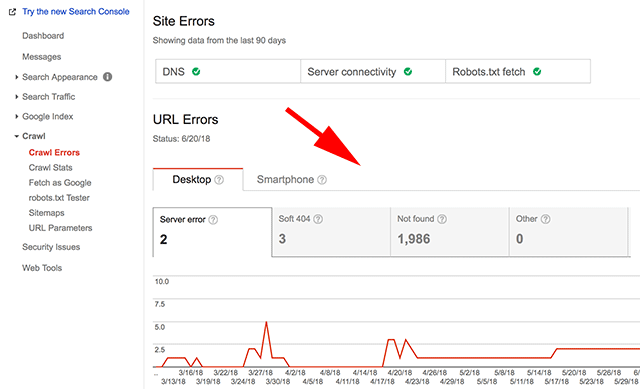 Improve your website's speed
The low speed of your website makes poor user experience. Google also more focus on the best user experience.
You must need to make sure that your website loads quickly and users have a greater experience with your website.
Today's time no one wants to wait around the slow sites.
You can use the Google page speed insights tool to check how much time your website takes to load.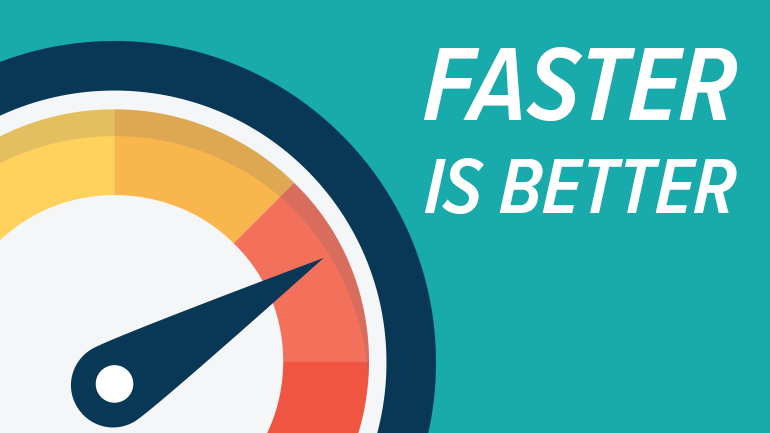 Fix broken internal and external links
Broken links are another factor of poor user experience. No one wants to like that if they clicking on the link and it doesn't take them to the page they want to go.
You can easily find broken internal and external links in your site audit report, you can fix these broken links and identified issues.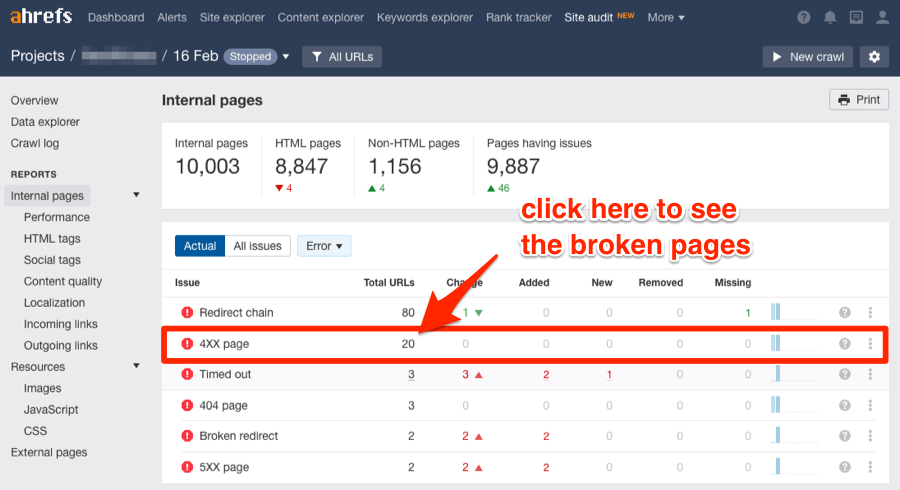 Find and fix HTTP link to HTTPS pages
Most of the websites are migrated from HTTP to HTTPS, it is still common to find that internal links are point to HTTP pages that are not the current version.
If there are a small number of incorrect links, you can easily update manually by yourself. If these links are site-wide, you must need to update page templates and also replace that link on the database.
Speak with your developer if you are unsure about that.
Make sure that your website is mobile-friendly
A mobile-friendly website is a key experience in google's page experience update, but why you need to care about that? Google switched to mobile-first indexing for all websites from mid, 2019.
If you do not care about mobile-friendly experiences, you find some struggle for online visibility.
You can test your website for mobile-friendliness with Google's mobile-friendly testing tool.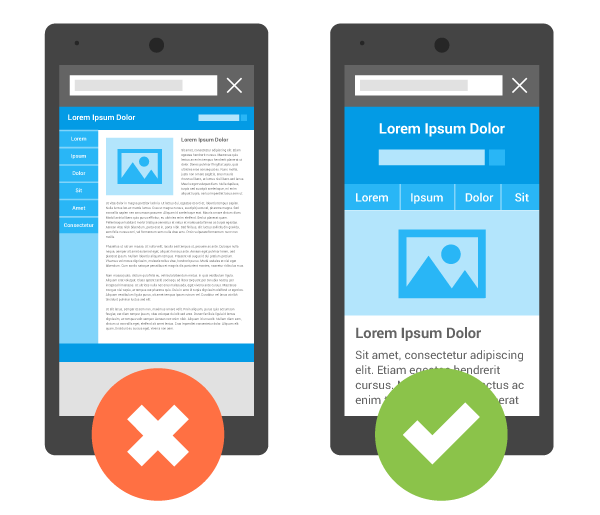 Use an SEO-friendly URL structure
An SEO-friendly URL can make it easier for Google to crawl your page and also understand what they are about.
https://www.domain.com/blue-shirt/
You must need to keep the URL short as much as possible.
Check temporary 302 redirects
302 indicates that redirect is temporary while 301 indicates that move is permanent.
You can clearly find any 302 redirect URL highlighted in the site audit report of the page that they have temporary redirects.
On-page SEO checklists and Content checklists for 2022
Find and fixing duplicate and mission title tags
A few times ago, the meta description does not use as a direct ranking factor for many years. It is your meta description which encourages users to click on your website. It will impact on your website either positively or negatively.
If you don't write a meta description of your content, then Google will show part of the content on the SERP.
Find and fix multiple H1 tags
H1 tags are the main heading of your page's content which is placed one on the page.
The site audit page will show you that you have more than one-time H1 tags on a page. You need to take time to resolve this problem.
Primarily, the H1 tag should include the main targeted keyword of the pages, so make sure that you are targeting the right keyword.
Improve title tags, meta tags, and page content
If you are not properly optimizing page titles and meta tags of the page, then you are missing out on an opportunity to rank.
You can see the performance report in the Google search console and identified that keyword which has the high number of an impression but a low number of click rate.
Re-work and re-optimized pages for a better click rate.
Ensure image uses alt tags
Put your attention also on the image optimization. It will need to focus on image quality, size optimization, and image alt tags.
You need to ensure that the main images of your site content use alt tags.
Improve internal linking
Internal links are a more neglected link-building factor in SEO. You must need to spend time improving your internal link-building strategy and you can see a quick result.
Many marketers see really quick positive results from adding one or two internal links from authoritative pages somewhere on your website.
Find and fix keyword cannibalization issue
It is the most misunderstood concept in SEO. What many think about that it is an issue which is all about page intent.
It is a simple fact that if your website is going with cannibalization, you may be struggling to rank in SERP for competitive terms as search engines can't understand which pages to show.
Site content has up-to-date
Is your site has outdated content? You may not be ranking with old and outdated content.
Updating old content is the easiest task that you can implement and see big results.
Updating your old content which results in the better ranking, more traffic, more links, social shares, new customer discovering you. Don't forget about the marketing in content marketing.
If your website content has outdated information, then you must have to spend time updating it.
Out dated content doesn't give best experience to your users. It will impact on your rankings. So you will need to update the content of your website regularly.
Off-page SEO checklists for 2022
Analyze your competitor's links profile
If don't do the analysis of your competitor's link profile, then how can you make strategies to outrank them?
You must need to spend time analyzing your competitor's links profile and their content strategies.
You can use any tools available in the market to analyze your competitor's link profile and many more.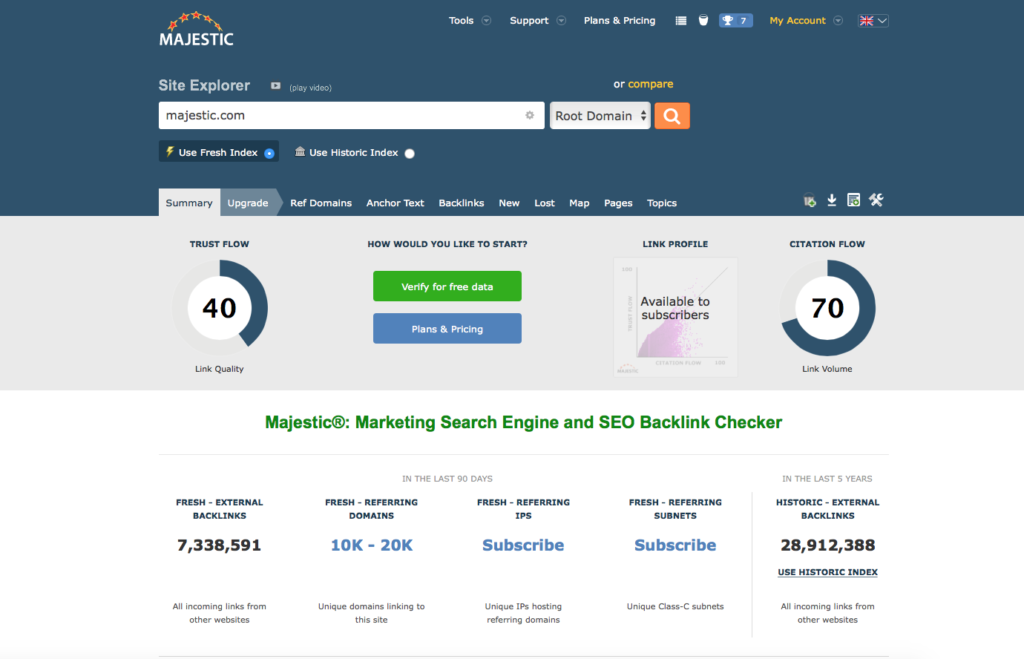 Link interact analysis
Are you missing the links that your competitors have got benefits but you miss that links?
Link interact analysis help you to find a quick win opportunity which your competitors are already enjoying.
You can use any backlink analytics tool and you just need to enter up to five different domains to get insights into which domains are linking to which of your competitors and you will get beneficial links to a quick win.
New link building opportunities
There are always lots of link-building opportunities but you need to spend time and find it.
We are always trying hard to building great links to our website but with the right tool, it will be a little bit easier.
There are lots of link-building tools available in the market which are simple and straightforward which helps you to find new link-building opportunities.
With the tool in just a few minutes, you have whole new opportunities to beat your competitors.
Set-up and optimize Google my business
If you are running a local business, you must need to list your business on Google my business.
There are no excuses to it takes time to optimize Google my business to ranking higher.
If you are serving customers at their location or they are visiting you, there are no reasons that why you don't gain from the time you put in there.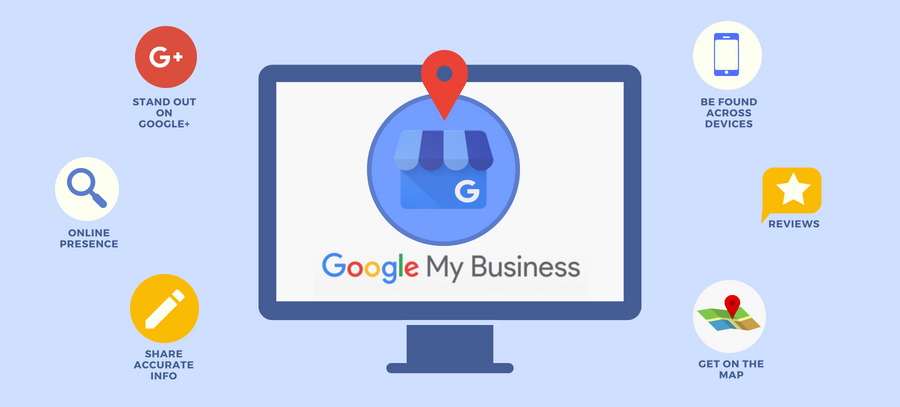 Conclusion
There you go, here all the checklists are much helpful to all the beginner and advance marketers to improve site optimization. If you are following this flow of checklist, you must have opportunities to rank higher and beat your competitors. for more you can read here a detailed blog about Advanced seo guide. If you have a professional Digital marketing team then you are doing this on your own or you can hire a professional Digital marketing consultant.