Are you looking for a free and useful SEO tools to check your website's performance and errors?
This will help you for sure.
Below tools will help you to find the best seo tool for business. Don't worry you don't need to try each and every tool just check out which tool will be helpful for your business.
Why we use SEO Tools?
SEO tools make your work less time consuming through allowing you to know better about your strategy. Whether it's gonna work or not and tells you about necessary modifications to be done in your strategy for better result.
SEO tools reveal how to match up with your competitors and the best opportunities for your business. The best part of SEO software is that it makes an effortless work for a one who handles multiple website. It serves exact reports with just one click.
Also helps to check out the each site's performance so no need to analyze manually. Sometimes it is risky to examine the data through the spreadsheets as it doesn't provide a correct report always.
SEO software comes with the special tool which helps analyzing data and saves and individual from a boring keyword research itself.
Book a free SEO consultant call with your professional SEO consultant on Whatsapp +91 8401326950
Different categories of SEO Tools:
Keyword Research SEO Tools
On-Page SEO Tools
Link Building SEO Tools
Technical SEO Tools
Rank Tracking SEO Tools
Bonus SEO tools
Keyword Research SEO Tools:
Keyword Research tools helps you to know the particular words or topics the people search.
This includes the following tools:
Answer the public: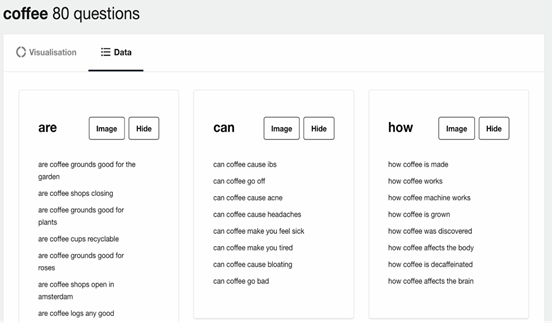 Answer the public is a free but also premium tool. One can use this tool for 2 free searches per day. Helpful to generate subject ideas. This Tool discovers questions what people are asking about particular topics or things, from Google's autocomplete results.
Google keyword Planner: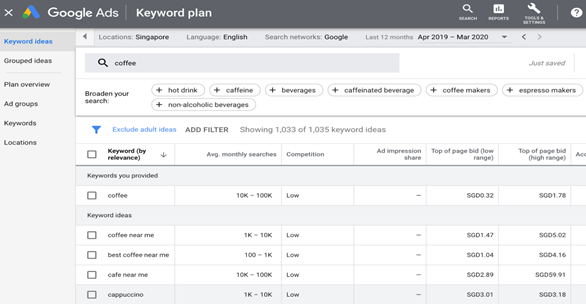 Google keywordplanner is a Google's keyword research tool. Generally useful to generate a keyword ideas based on up to ten seed keywords from a site or URL.
While keyword planner has limits like an lack of absolute search volumes. It's valuable for discovering keywords thoughts that you may battle to discover utilizing old keyword research tools.
Ahref's Keyword Generator:

A free keyword research tool of Ahrefs is most suggested SEO tool on web. This tool point up the necessary improvements to be done of website to rank better in search engines.
It pulls the top 100 keyword ideas for any seed keyword or phrase from our database of over ten billion keywords across 170+ countries. You can also use this SEO tool to find the most linked to content within your niche, check and fix broken links on your website, and get an overview of your best-performing pages.
Google Trends: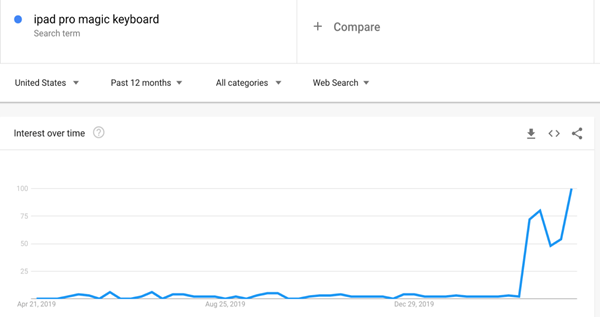 Google Trends has been around for quite a long time however has been underutilized. In addition to the fact that it gives you data with respect to a keyword, it shows the popularity of tropics with time.
Useful to find trending topics so one can avoid making content about disappearing Topics.
Keyworddit: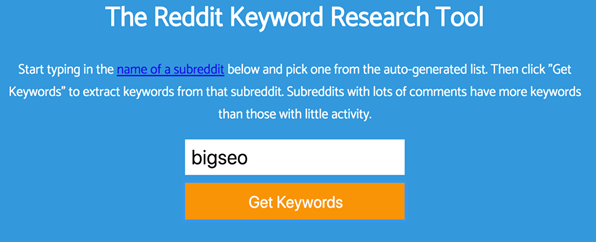 Keyworddit bring out the keywords from reddit. Simply enter any subreddit (e.g.,/r/bigSEO), and it'll pull a directory of keywords with assessed month to month search volumes.
Mostly useful for finding topics which are popular in audience. And in which subject the public shows more interest.
AlsoAsked.com SEO Tool: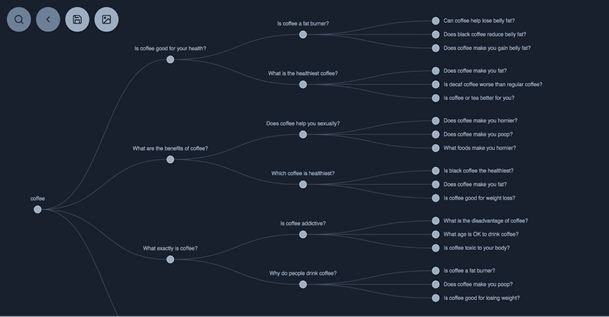 Utilize these to discover subtopics and questions that may merit replying in your article. AlsoAsked.com scratches the inquiries from Google's People Also Pose (PAA) boxes.
For Example:
An Article You are writing is about how to remove strains with lemon and vinegar?
how to apply vinegar/lemon on a thing?
what amount of vinegar/lemon will be used?
For how many minutes cloth should be soaked?
Keyword Surfer SEO Tool: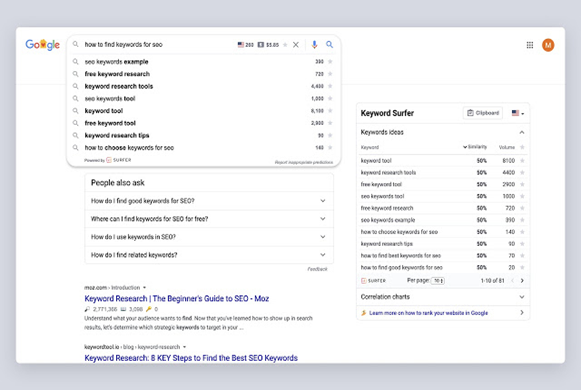 Keyword Surfer is the quickest method to uncover search information and perform keyword research in Google Search. It's 100% free.
Once you type your target phrase and press enter, you'll uncover search volumes, keywords suggestions, related terms, visibility metrics, and on-page data.
KWFinder SEO Tool: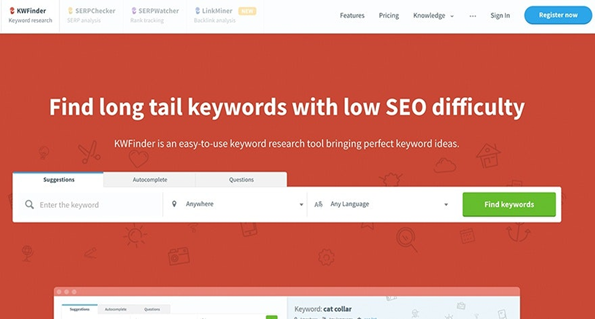 This freemium tool for keyword research is a substitute of Google keyword planner. Tool is useful to discover the most popular keywords and run survey reports on backlinks and search engine results pages.
Their Rank Tracker feature encourages you effectively decide your ranking while at the same time following your improvement dependent on one key measurement.
Uber Suggest(keyword tracking tool):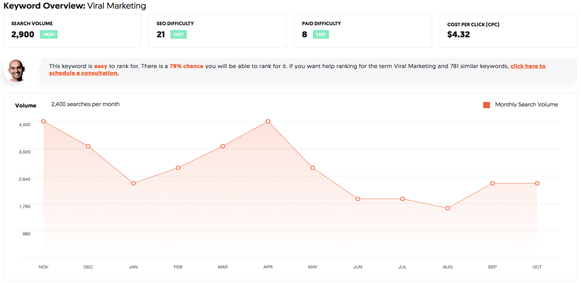 Uber suggest is the first free keyword research tool that scratched Google autocomplete data. Tool helps to recognize keywords and search purpose behind them, by showing the highest level Serps from short to long tail phrases.
Latest up gradation includes many new features like keyword suggestion from YouTube, filtering etc.
SPYFU SEO Tool: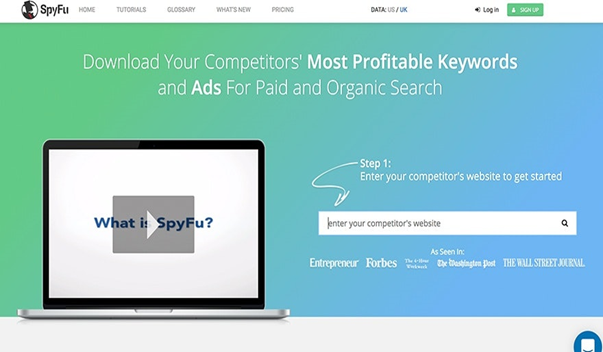 Spyfu is the freemium tool for keyword research. Most of seo experts use its free feature. But you can also use paid features which can help you to grow faster. You can know about your competitors through this tool.
Also search your own website to see the number of organic keywords they have and number of monthly clicks they get.
On-Page SEO Tools:
Ahref's SEO toolbar: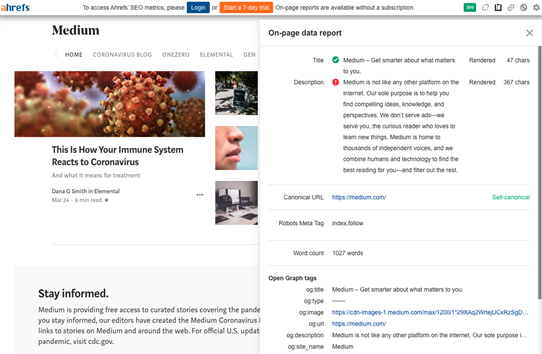 Ahref's SEO toolbar is a free on-page tool. It gives a on-page reports for the visited page with important elements such as the page's title, meta description, word count, headers, hreflang tags, OG tags, and more.
It also checks for a broken links. Traces redirect chains and highlights nofollow links.
Rank Math: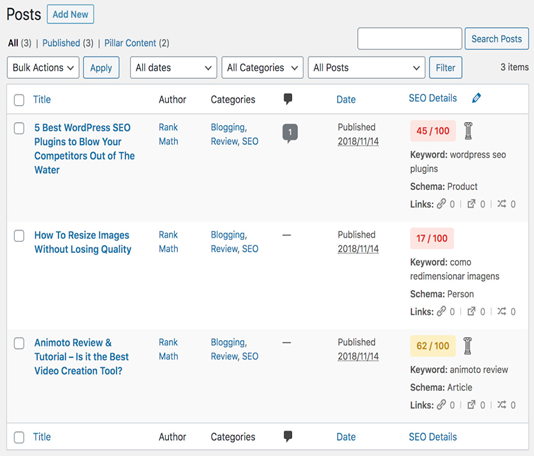 Rank Math is a WordPress SEO Plugin that helps with on-page and Technical SEO . It auto-generated description tags, canonical tag support and a "bad bot" blocker.
It helps to add meta tags, title, meta descriptions, to the posts and pages. Redirects URLs and fix the dead links on websites.
Google's Rich result: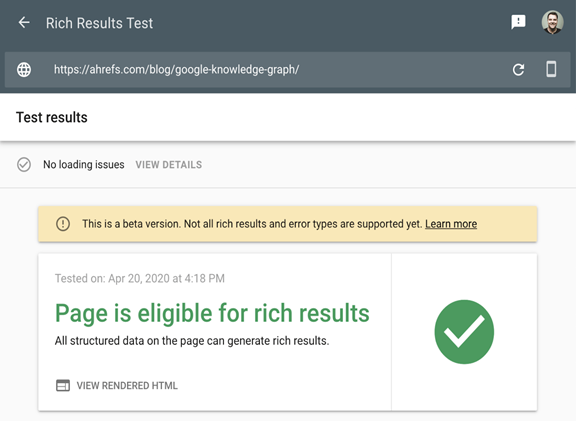 Google's Rich Results Testing tool checks the organized markup on your page to see whether it's qualified for rich scraps in the search items.
Merkle's schema markup generator:
Merkle's Schema Markup Generator makes organized data markup in the JSON-LD design. Select the type of markup you want to generate, fill in the form , copy and paste that markup to your site.
Moz On-Page Grader: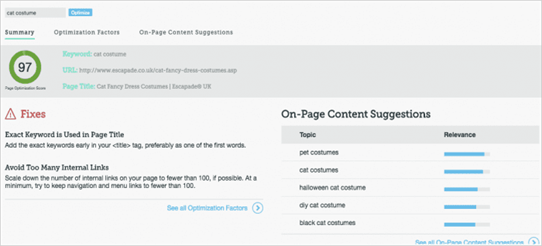 For an easy to understand the on-page report, then Moz is a good idea to begin with. The best thing about Moz's tools is that they are easy to use and have an instinctive and clean plan that makes them ideal for begginers.
This tool will yield an outcome that reviews your page so you can make upgrades. It also investigates your page and analyzes it to their current agenda of SEO factors.
Link Building SEO Tools:
Ahrefs' Backlink Checker: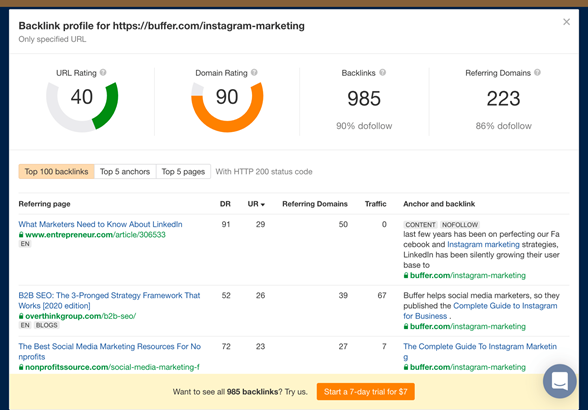 The free version of Ahrefs' Backlink Checker shows the top 100 backlinks to any website or URL. Also shows the outcome of total number of backlinks and referring domains, URL rating, and domain rating.
To discover a potential link building opportunities, paste your competitors' website in this tool.
Moz link Explorer:

The most powerful tool while it comes to link building. It is also useful to find who is linking to you and your competitors. Get complete link metrics for any website, including Page Authority and Domain Authority.
Also analyze a anchor text, if you see lots of exact match anchor text, that's usually a sign of black hat link building
Ahrefs' Broken Links Checker SEO Tools: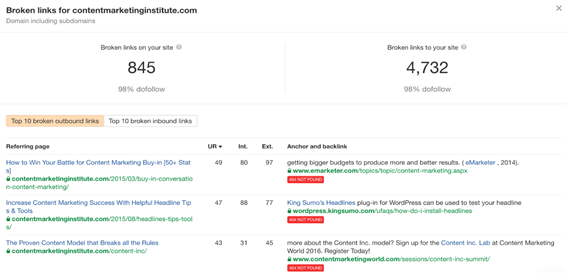 Ahrefs' Broken Link Checker shows the top ten broken inbound and outbound links for any domain, subdomain or URL. Useful in finding broken pages to reclaim link authority on website.
You can also find a broken link building chances by using this ahrefs' broken link checker.
BuzzStream SEO Tool:
Buzzstream makes the messy job of email outreach and link building streamlined and organized. Make sure to check out their new prospecting and email-finding features. BuzzStream has tools for tracking all aspects of your campaigns
A big part of link building is establishing relationships. You can use BuzzStream to send personalized, relationship-building messages that generate results. This improves your placement rate.
Technical SEO Tools:
Google Search Console: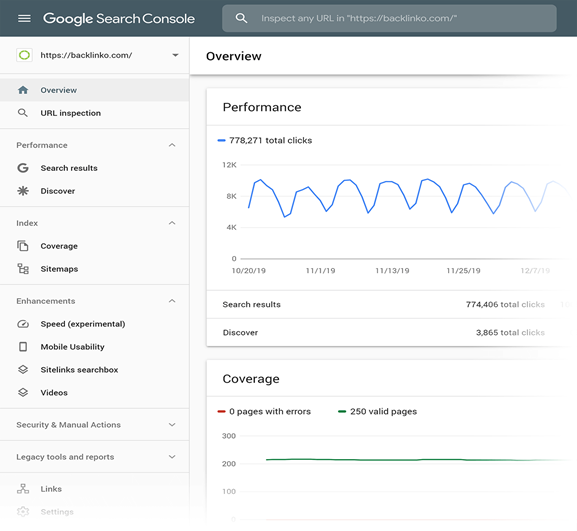 Google search console is totally free seo tool by Google. Useful in finding and fixing technical errors on your site. you can also find out the duplicate data through this tool. Provides a service to solve a security issues also.
Google search console helps to get a list of keywords that you currently rank for. You can also discover your rank in Google search results through this tool.
Substitute tool: Bing Webmaster tool.
Ahrefs' Webmaster SEO Tools: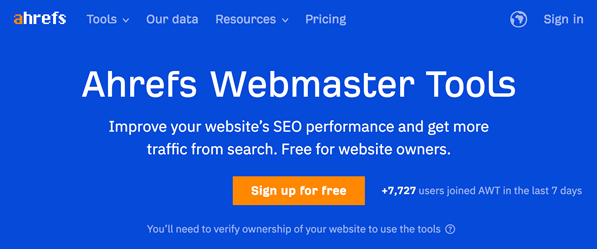 Ahrefswebmaster tool is completely free tool to improve and do some necessary modifications in you seo strategy for your website. It helps to discover seo performance of your website.
Tool permits you to discover all backlinks and internal linking chances, traffic you receive on your pages and many more
Screaming Frog: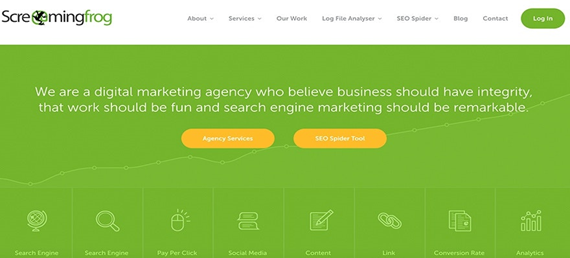 Screaming Frog is one of the most popular tool used by experts. It is freemium, you can crawl upto 500 urls free. This tool also informs you of duplicate content, errors to fix, bad redirections, and improvement areas for link building.
The feature which makes this tool unique is that it analyzes your log files while other tools can only list urls and discovers technical errors.
Moz Pro SEO Tools: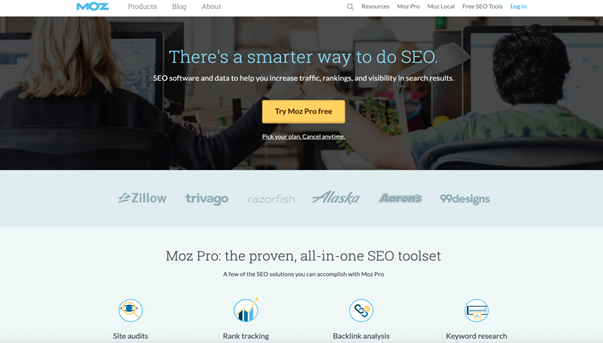 Moz pro is a complete package tool. Experts praised Moz's chat portal that allows them always to get an insightful response to every question asked. Moz crunches data from more than 10 different sources—including Google, Yelp, and Facebook.
Moz is for both site crawl and keyword recommendations.it provides complete insights about your website performance.
Semrush SEO Tool: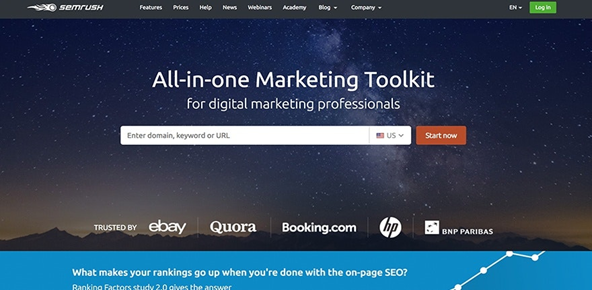 Semrush is one of the best and commonly used SEO tool. It provides Analytics reports that helps to get proper information about competitor's or your website's search data and traffic, makes easy comparision between keywords and domains.
Simply paste your competitor's website in semrush and discover their keyword's rank.
Chrome Dev SEO Tools:
DevTools can assist you with editing pages on-the-fly and analyze issues rapidly, which eventually causes you construct better sites, quicker.
Basically it used to for debug errors in you webpage.
HeadMaster SEO Tools:
A freemium SEO tool that permits you to check upto 500 URLs with free version.
HeadmasterSEO is a simple tool for bulk checking the status codes for a list of URLs.
HeadMasterSEO allows you to check these likely issues on huge list of URLs easily.
Majestic SEO Tool: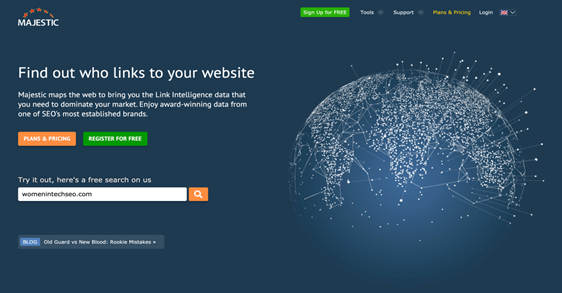 Majestic is one of the best marketing and link analysis SEO tools according to experts. It also has a useful feature like The Majestic Million which lets you see the ranking of the top million websites.
Tool additionally has a couple of propriety metrics, as "TrustFlow" and "CitationFLow", that reveal to you whether that site you need to get a connection from is authoritative or spammy.
Google Analytics: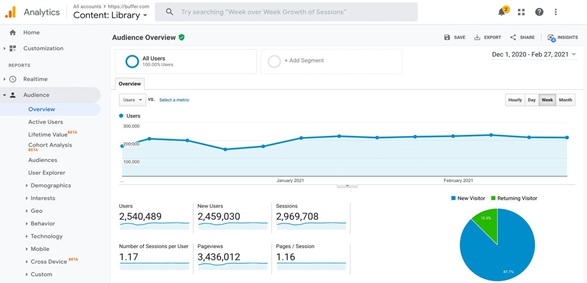 Google analytics is the best free tool for data analysis. It provides complete information through which you can upgrade your marketing strategy.
Google Analytics tracks every bit of traffic you can envision on your site—where it comes from, which page is accepting it, etc.
Rank Checking SEO Tools:
Ahrefs'Serp Checker: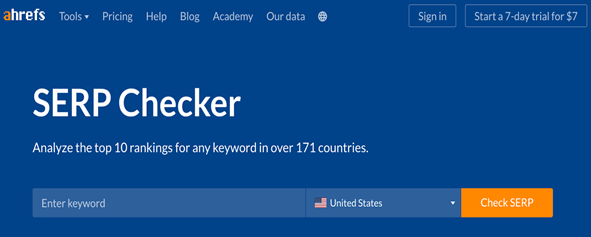 Ahrefs' SERP checker shows the best 10 rankings for any keyword in more than 170 nations.
For the first three search results, you'll also see important SEO metrics like the number of referring domains, number of backlinks, estimated search traffic, etc.
Moz rank Tracker:

Moz offers an incredible rank tracking tool that permits you to get reports about your site, page, and keywords' web search tool results for Google, Yahoo, and Bing by means of email, and the tool keeps the record of your reports for correlation whenever it might suit you.
You'll be able to see your ranking on a global, national, and local scale—and by local we mean city and neighborhood.
SERPs Rank Checker: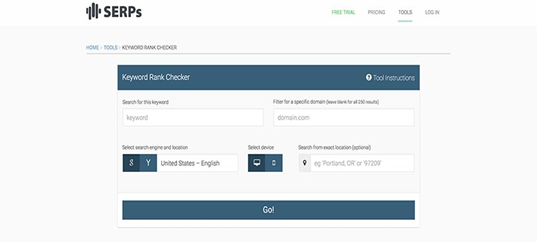 It is mainstream open source keyword rank tracking tool. SERP's Keyword Rank Checker permits you to check your site's keyword ranking on a worldwide and area/location basis.
Enter any site or page and up to five keywords to see where you rank for every one of them. Also tells you rather the modifications in title tag had any impact after a week of modifying.
Some Bonus SEO Tools:
Ahrefs' WordPress SEO Plugin
Buzz Sumo:
Google Alerts:
Woo Rank:
Algoroo:
Google Data Studio:
Hope it was helpful.
Did we miss any other best SEO tool in our list?
Share your views with us through Comments.
Here was the complete information about SEO Tools. Now you know Which SEO tool is best for your business. check your errors and performance of site with these SEO tool. Find popular keywords to rank in search engines by using keyword tracking tools of SEO. IF you're beginner in this then you can also can hire an expert for you Digital Marketing and SEO