Local video marketing is always very effective and powerful ways to engage your local audience to get sales and customers or targeted and relevant leads.
If you are not using video in your business or marketing strategy, you will need a lot of cash to beat your competitors. The power of video marketing cannot be ignored and you need to integrate it into your local SEO strategy.
Let's see some statistic that prove how crucial local marketing can be:
According to Forbes, people spent 88% time on video website.
Users get 95% of message when they watching the video and get only 10% of message when they reading in text. – Forbes.
Users who are 4X more likely to convert to a call to action with a video.
According to report of HubSpot, there are 85% of businesses who are using videos as a marketing tool.
To learn and get information about product, 95% of peoples watch explainer videos.
So you understand that video marketing is essential for any sized business.
Let's deep dive into some tips and strategies to do local video marketing.
Book a call with your professional Digital marketing consultant Now on Whatsapp +91 8401326950
Here you have two ways to promote your video locally for local video marketing:
SEO
Paid Ads
Local video: SEO
There are lot of businesses and channel owners who are uploading the video in the wrong way. They are creating the high-value production video, but if they don't upload videos in the right way their videos don't be ranking up and no one will see the videos.
Nowadays, YouTube is the world's 2nd largest search engine which is own by Google. If you want to generate more views and traffic using YouTube, it is more easily compared to rank 1st on google for your keyword.
If you don't upload videos in the right way, then no one will see your video, and there no point to create and upload videos. Here are some tips for uploading videos on YouTube so you will rank higher and getting massive traffic and views.
Do some keyword research
Before upload videos on YouTube, you need to do some keyword research. One of the best and easy ways is YouTube search suggest a feature.
Example, type your keyword in YouTube search bar, you will see list of keywords and also there are lot of keyword option.
I will recommend to check out the videos which are displays on your keyword that you are interested in and consider some point:
Are people interested in videos or engaged?
How many number of views on that videos?
How many comments are there?
Which type of comments good or bad?
Is there high competition?
What is the quality of the videos? What isn't covered in that videos? Will you do better?
So YouTube autosuggest will give ideas but it doesn't mean people are searching for that exact thing. You need to determine what the audience needs, wants, and interested in?
Here are some keyword research tools: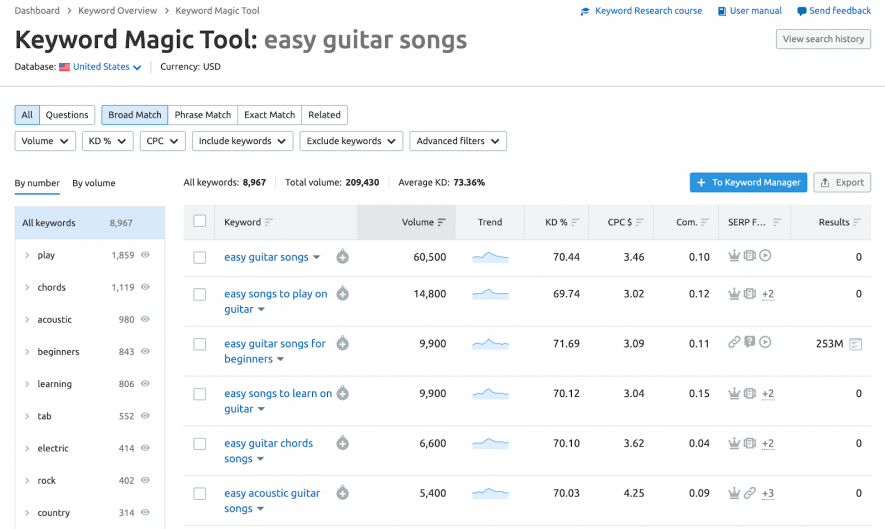 Add subtitles or closed captions
Adding subtitles and closed caption is much extremely important and helpful for those who are hearing impaired, who speak different languages, and more.
If you want to create them, follow this process:
Select the "Subtitle" menu.
Click on the video you want to edit.
Then click on "Add Language" and select the language you want to add. (English is a very common language)
Click "ADD" under the subtitles, play the video and add your caption. You can also add text which is describing other sounds happening in the videos like "thunder" and "Applause". Therefore, your viewers can understand what's happening in the video.
Finally, click on the "Publish".
Targeting low competition keywords for local video marketing
If you are just starting a video marketing and also don't have the channel authority to rank on highly competitive keywords, then you can start with low competition keywords. Therefore, your videos will be getting rank on YouTube and slowly but surely you will build your channel authority.
Pro-tip for you: you can use tube buddy chrome extension to find your niche-related keyword that has low competition and good search volume.
Optimization of title, description and tags for local search
Ensure that your niche keywords are in title, description, and tags. You can also add your "Area" in your keyword list like if you have an IT company and you are based in Sydney, then you can write like "Sydney's best IT company" or "Best IT company in Sydney".
Most local business owners avoid these things while uploading videos on YouTube. Therefore, their videos will never have indexed in "local search". But this is what you need and want.
Considering keywords in titles, description and tags will help users to find easily and quickly.
How many types of local video marketing are there?
If you are confused about what kind of content you need to start and struggling with ideas. Here we talk about some content ideas for local video marketing that you can create.
Branding of your company: about us and our team type videos
Introduce yourself and your team to your audience is the best way to building trust. I highly suggest you to upload this type of video on YouTube or on your website will start trust building process.
There are many local business owners apply this strategy in their local video marketing and they have got massive results from their audience.
Explainer videos of product demo or software walk through
Uploading these types of videos is the better way to show your expertise to your audience. You can include this strategy in your local video marketing if you want to show your expertise or product demo which you have.
Your client testimonials for local video marketing
Client testimonials is the powerful video type. This is the one of the things to rave about yourself, but the main thing is when your client says about yourself nice things in front of camera, your audience will start trust on you more and quickly.
Pro-tip for you: Don't make a script or tell your client what to say. Just keep it natural so the message of the video can stay authentic. The easiest way to make client testimonials video is to ask your client if he would happy to send a video testimonial to you. Don't make it like high production video. You can tell your client to record video by their own smartphone and then you can your branding in the video. Finally, you are ready to upload the video.
Do paid ads for local video marketing
Running paid video advertisement of your business on YouTube and Google Display Network (GDN) is one of the best and quickest ways to send your message out there. With paid video ads your message will in front of your audience in just a number of hours.
The good thing about running video ads on GDN and YouTube is you only charged when someone sees your video at least 30 second or get engaged with your ads by clicking on Call-to-action button.
The best strategy to build engagement and take your brand or product in front of your audience:
You need to create a high-quality blog post and make a video on it.
Building a remarketing list of the audience who watched your video.
You can link your YouTube account with your google ads account.
You can remarket your audience by images or other video ads.
Using this strategy, you can easily build up your authority in your local area. You can create problem-solving videos which are solving other people's problems and you will find the way when people want to contact you. Of course, The conversation rate for becoming a paid client is very high.
Here we discuss about some type of video ads that you can run as a local video marketing.
Create skippable video ads (Skip after 5 second)
In this type of video ad, videos are skippable after 5 seconds which is appear on monetized videos. It will show before or during the video. This type of video can be a direct Call-to-action, product or demo video, etc.
Read carefully Google's terms and condition, requirements and specification for the video ads.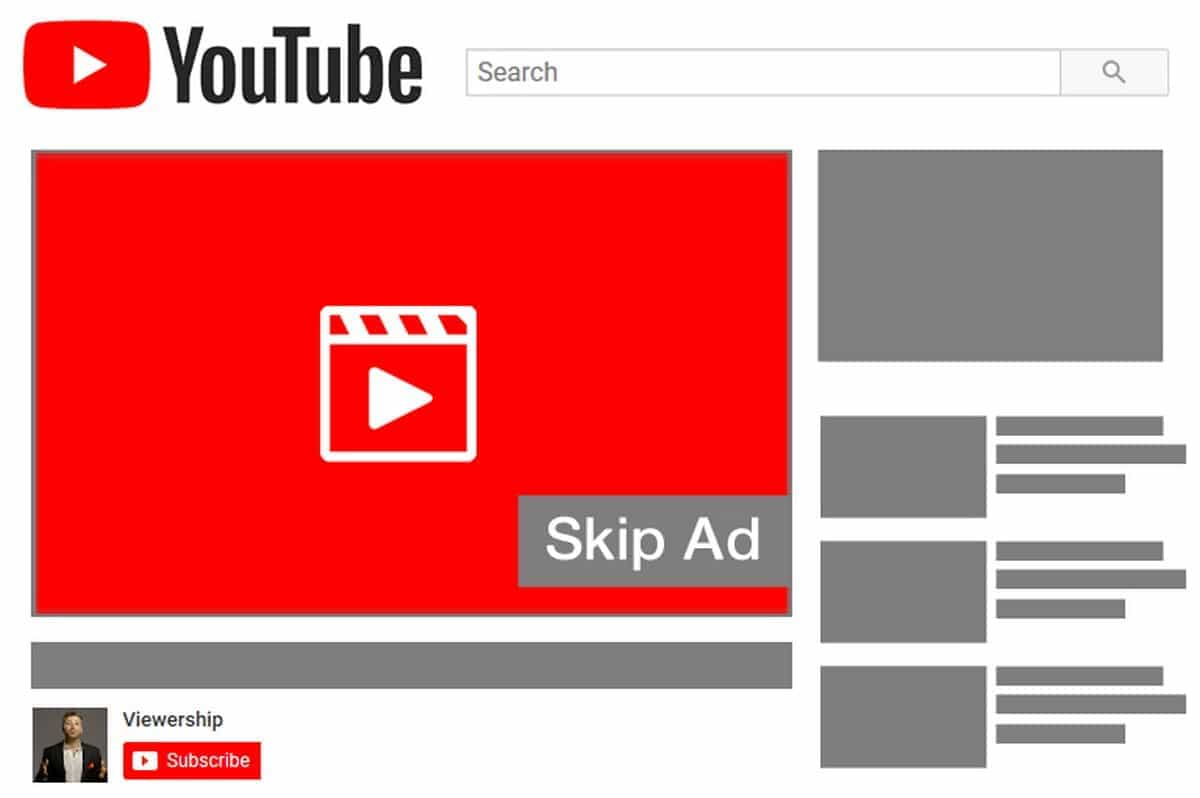 Non-skippable video ads (Between 15-20 seconds)
These type of video ads cannot be skippable. It will display before or during the video ads.
The duration of these ads are between 15-20 seconds duration which is depending on the regional standards.
Before you make non-skippable ads must see Google breakdown for these ads.
Video discovery ads
It will consider a thumbnail image and also capture some targeted text from your video. The size and appearance of these types of ads are depending on where they will appear, but it will influence people to click and watch the video.
Bumper ads (6 seconds or less)
The duration of these types of ads is 6 seconds or less. They will be appearing before a video can be viewed. If you are choosing this option, you will see the combination of bumper and skippable ads play back to back. It will great for branding campaigns and work very well with a video ad or display campaign.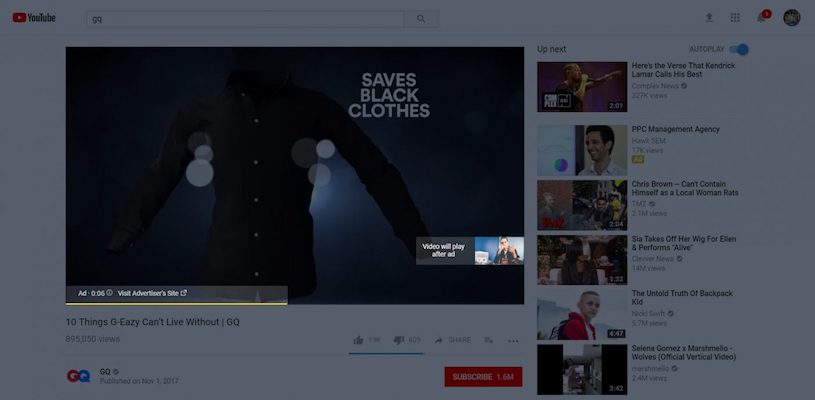 Conclusion
So now, you have some strategies for your local video marketing. You can do it by yourself. But I suggest you hire a professional Local video marketing consultant for your business and start appearing your ads on YouTube and Google Display Network.